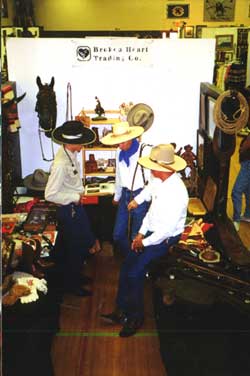 Howdy,
I have been fascinated with the old west since early childhood and have been collecting old cowboy stuff since the 70's.
In the late 80's I began selling some stuff to support my collecting habit.
Broken Heart Trading Co was founded in 1992 when I realized my trading had turned into a business.
Since then I have earned a reputation for integrity, honesty, fair dealing and quality merchandise.
I trade in the full range of western memorabilia from museum quality antiques to decoratoritems, jewelry, apparel art, etc.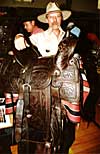 I believe my reputation is my most valuable asset, therefore I guarantee all items to be as described and customer satisfaction is paramount in any transaction.
My inventory is constantly changing so the photos on this page are of memorable items that I have previously sold.
Call or email if you're looking for a particular item. If I don't have it, I can probably find it for you. I'm always searching for quality items or entire collections. If you have an item or collection you want to sell, please get in touch.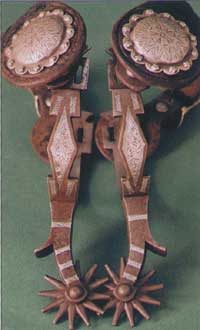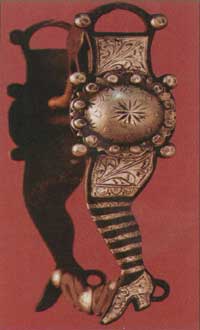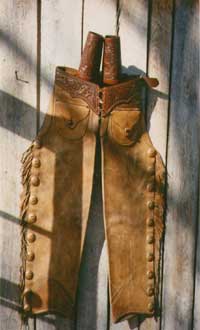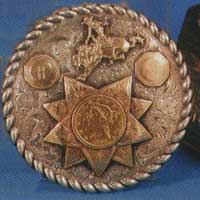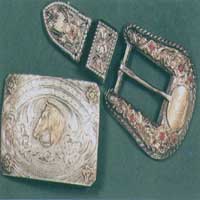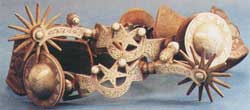 These are a few items I have sold over the years.
Good photos go a long way toward being able to determine an item's value. If the quantity or value of items is sufficient to warrant a personal inspection, I'm willing to travel.
Thanks for taking the time to visit this part of my site. Maybe we can do business sometime.